SOUTH ASIAN DRAG AND FILM NIGHT
FRIDAY, OCTOBER 4TH
ASIAN ARTS INITIATIVE, 1219 VINE STREET, 3RD FLOOR
9 pm || 8:30 pm doors || $10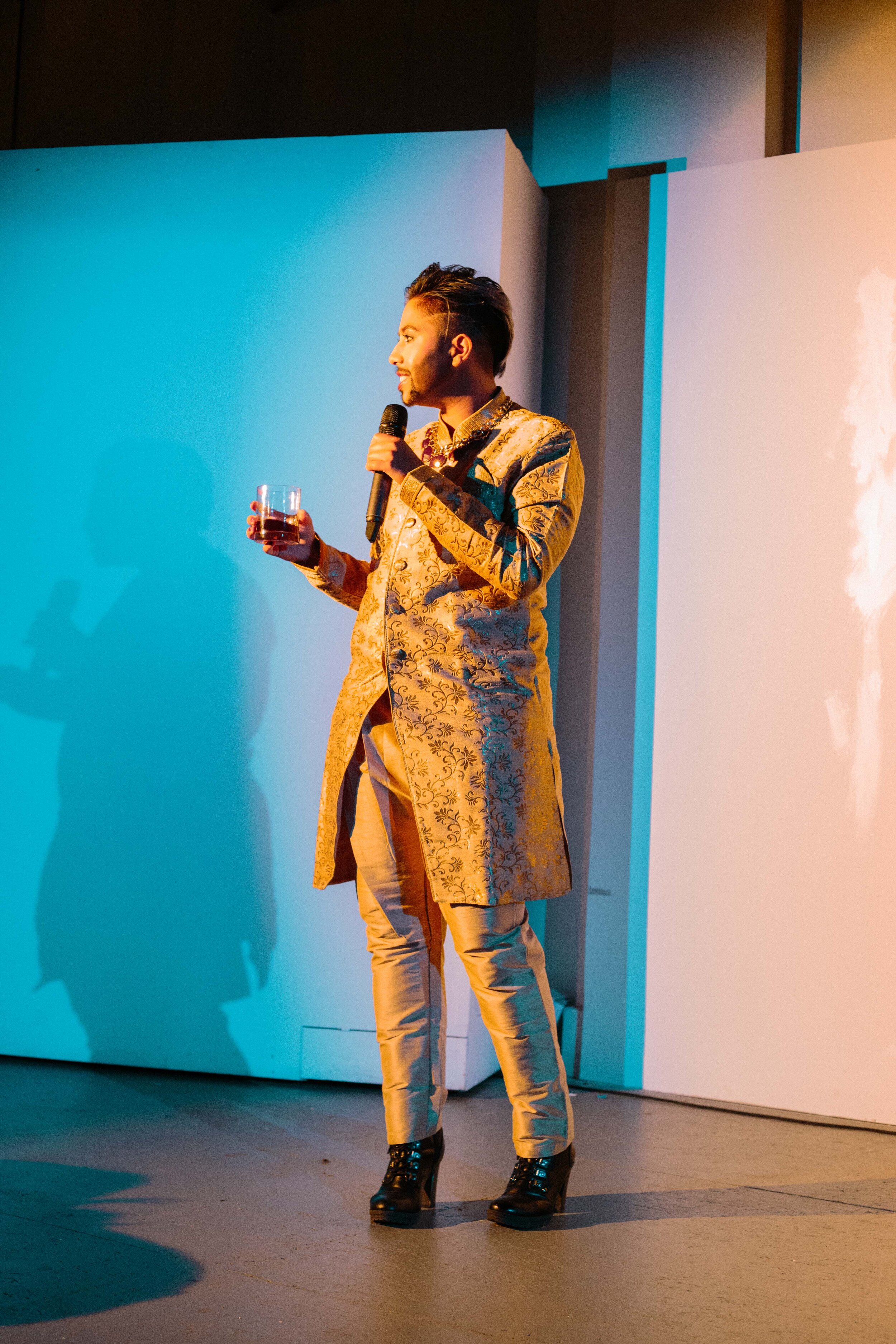 VIJAYA WHISKEY is a Bengali genderqueer queero. They are also the events manager for QUNIFY an LGBTQ organization in Philly. They are the one and only host of Mustard Seed Film Festival's Drag and Film Night.
A South Asian, bearded, gender-queer, non-binary drag artist based in the DMV area. KaMani is an extension of Mani Soma who started performing in May 2018. Their acts are geared towards breaking the patriarchy, and shining a light on how South Asian women are marginalized in sex.
There was once a beautiful woman named Kathleen Pumps. She was so kind and sweet because she ate a lot of Skittles. One fateful day, she pet a stray cat that...bit her. But it didn't stop biting her. It unhinged it's jaws and swallowed her whole. It was like a Venom situation. Now the beast known as Kitty Skittlepump haunts this very bar. Moaning. Limping. Meowing. For more people to swallow. Xoxo
She's a new drag kitten on the scene. She has performed in non South Asian settings before, but this is her first ever South Asian drag event. Born this year out of Mustard Seed's tenets of love, joy and possibility, Sultana explores gender archetypes through dance, movement and form.
Drama | Pakistan, United States | Urdu | 2018 | Hammad Rizvi | 14 min
Romantic Thriller | India | English | 2015 | Pradipta Ray | 10 min
Documentary Short | Nepal | Nepali | 2018 | Yajaswi Rai | 7 min
Semi Finalist GENERIcamente UMANI 2019

Vancouver Queer Film Festival

Out & Loud - Pune International Queer Film Festival 2019

Kashish Film Festival Mumbai

CREA reconference

REINCARNATE Art and Film Festival
Mustard Seed Film Festival is the first South Asian film festival to screen first-time Nepali director Yajaswi Rai's, Pahichan.