SATURDAY, OCTOBER 5TH
ASIAN ARTS INITIATIVE, 1219 VINE STREET, 3RD FLOOR
SHORTS I
SETTING THE STAGE
1 pm || doors 12:30 pm || FREE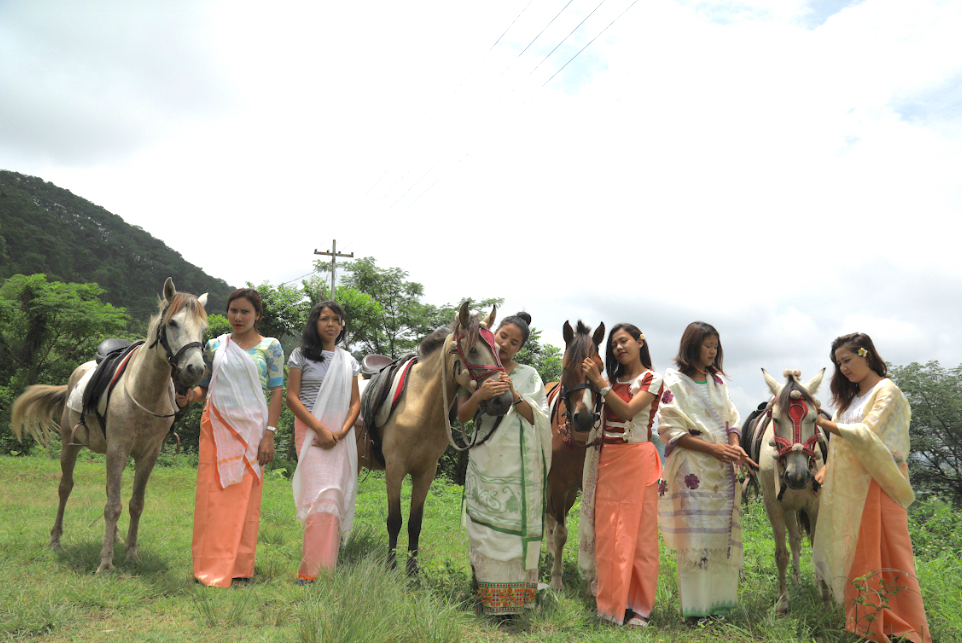 DAUGHTERS OF THE POLO GOD
.
.
.
Documentary Short | India Manipur | English, Meitei | 2018 | Roopa Barua | 33 min
"I had only heard stories of civil unrest, terrorists and army atrocities in Manipur. But when I went to Imphal for the tournament in 2016, I saw that women's polo was a growing story—the symbiotic relationship between women's polo and the endangered Manipuri Pony was a very unique concept." — director Roopa Barua, ELLE MAGAZINE
Festival Directors Award - Equus Film Festival New York, Dec 2018.
Best Regional Film for Women Empowerment - Rajasthan International Film Festival Jan 2019
Dramatic Short | Kashmir | Urdu | 2018 | Asiya Zahoor | 9 min
Medusa In Burkha
I run with the hem clenched between my teeth
as your bomb-sniffing dogs bark at me
I sail on winged sandals across a sky
munching neo-liberalism from a packet of chips.
Helicopters fan civilisation on my head.
You stamp my Burkha on smart guns
but dare not look into my eyes
for I will turn you into a stone.
I am a Millennial Medusa
serpents under my veil.
Excerpt from director Asiya Zahoor's new book of poetry, Serpents Under My Veil | link |
Dramatic Short | Mexico | English, Spanish | 2018 | Shalini Adnani | 11 min
Mustard Seed Film Festival is the first South Asian film festival to screen Chilean-Indian director Shalini Adnani's, Somebody's Daughter
Check out Shalini Adnani's first and new feature film, A Grown Woman, a millennial pop thriller. | link |
SHORTS II
BLURRING THE LINES
3 pm || doors 2:30 pm || FREE
"When we previewed the film we really appreciated how the filmmakers made it a point to focus on the daughter's character's perspective. We laughed at the sibling love and struggle, and we felt her burden as the nurturer in the household. What touched me the most was hearing the father wail over the loss . . . So many men in my life need to understand and experience the power of that fraternal bond, including myself."

— HARIPRASAD KOWTHA, MUSTARD SEED FILM FESTIVAL
Mustard Seed Film Festival is the second official screening of Rajdeep Paul & Sarmistha Maiti's Kayantar.
Dramatic Short | India Rural Bengal | Bengali | 2019 | Rajdeep Paul & Sarmistha Maiti | 29 min
Best Editor ( International Documentary Film) - Darbhanga International Film Festival, 2018 in Bihar, India.
Watch LGBTQ rights activist and star of Nasty Woman, Bhoomi Harendran's Ashen's Diary interview with Ashen Senarathna (Tamil, no subtitles) | link |
Director Ileka Ruwanpathirana also makes her own movies using iPhone technology (iMovie). Her "iMovies" have appreciated in several film competitions in Sri Lanka. Watch See the Sea | link |
Documentary | Sri Lanka | English | 2018 | Ileka Ruwanpathirana | 5 min
"[Questions] the established ideas about singledom, relationships, love and the happiness that society assures will follow from sticking to its rules. It boldly ventures into these spheres, bolstered by fine performances that communicate the dilemmas plaguing three people caught in the vortex of an unavoidable situation." — FIRST POST

"With brilliant direction and amazing editing, the filmmakers have put forth so many questions to the audience about love, life and friendship. The suspense about what relationship dynamics the trio has is beautifully maintained, til the last scene, keeping the audience on their feet." — GALAXY MAG
Dramatic Short | India | English, Hindi | 2019 | Mujeer Pasha & Veena Kulkarni | 22 min
SOUTH ASIAN FAMILY FILM NIGHT
5 pm || doors 4:30 pm || FREE
SATURDAY EVENING PROGRAM
TRANSITIONS
7 pm || doors 6:30 || FREE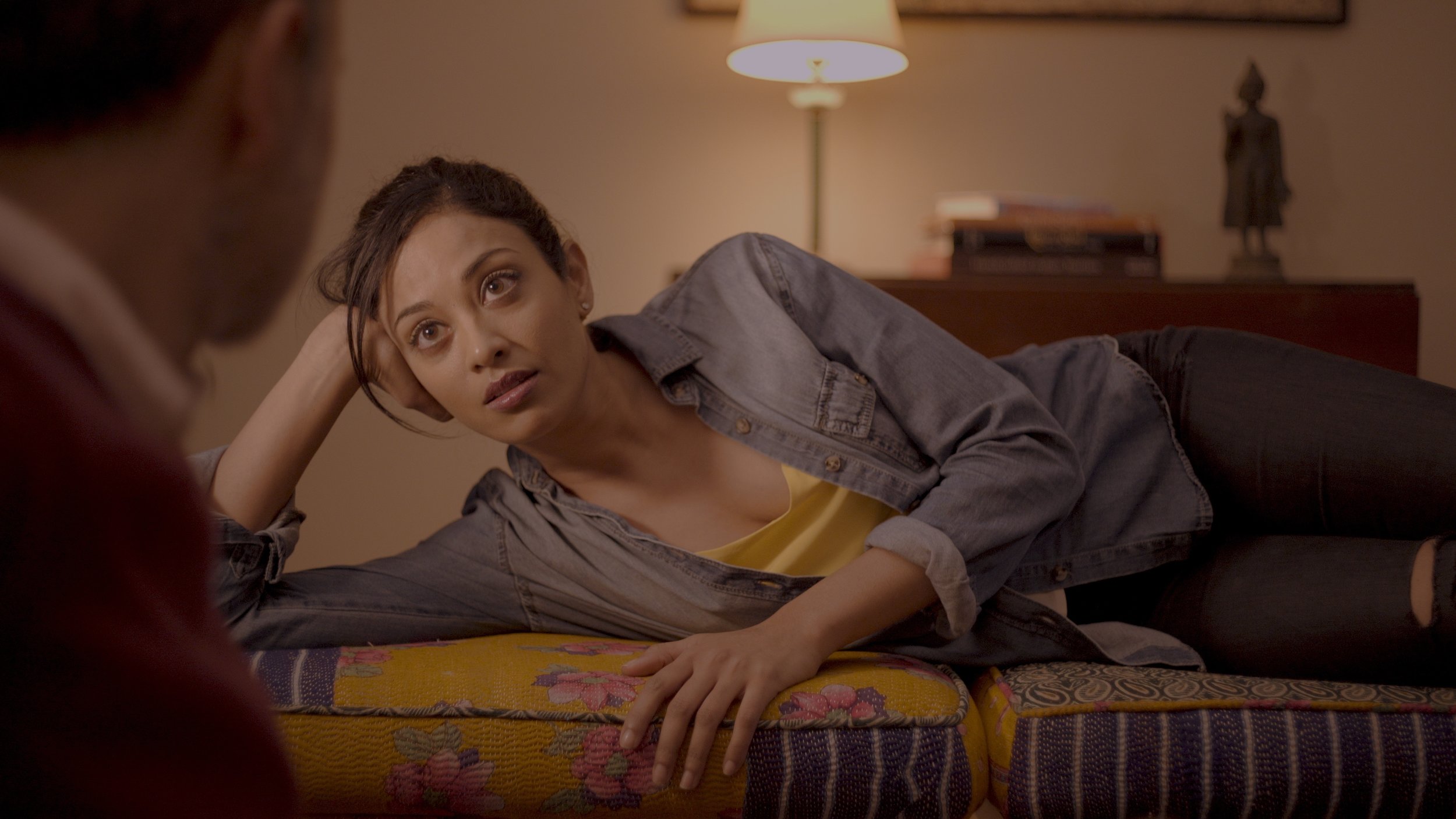 Dramedy | United States | English | 2019 | Omar Rahim | 14 min

Omar Rahim, director of AGENCY, is in attendance for a Q & A after the screening.
Mustard Seed Film Festival marks the second public screening of AGENCY; the world festival premiere taking place at the Chicago South Asian Film Festival two weeks back.
Drama | India Kerala | Malayalam | 2018 |Suresh Narayanan | 102 min
Suresh Narayanan filmed IrattaJeevitham with his awareness of invisibility and abuse faced by female to male trans folks.